 Your purchase today is 100% secure, private and confidential. It's also backed by our complete 100% Satisfaction Gurantee. You have a full 30 days to decide if this purchase is right for you or not.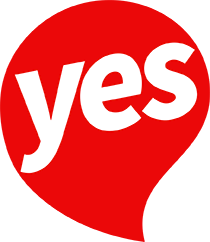 You'll get everything in just minutes from now, including all bonus packages
and everything else for just one single payment today. You're 100% covered by our
Full Satisfaction Guarantee and you'll have 30 days to use and enjoy everything while
all the risk is on us. We know you'll be completely pleased with your 100% secure, private and confidential purchase today and we look forward to welcoming you...
Simply click the button below to get started right now...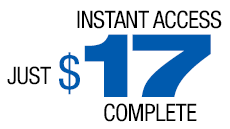 Includes 1 Full Year Of Free Updates, Upgrades, Customer Service & Support.
Get ready to unleash the never before heard strange and magical exploration of the front man for The Doors, The Lizard King & the resurrection of Dionysus who achieved after his death a cult position among fans. Jim Morrison was eventually accepted as a serious artist, and he published such collections of poetry as An American Prayer (1970) and The Lords and The New Creatures (1971).

The song lyrics Morrison wrote for The Doors much reflected the tensions of the time - drug culture, the antiwar movement, avant-garde art and indulgence of the flesh. With his early death Jim Morrison has been seen as a voluntary victim of the destructive forces in pop culture. However, he was not naive about the consequences of fame and his position as an idol.

Morrison once confessed...


"We're more interested in the dark side of life, the evil thing, the night time."
This is magical and mysterious adventure you won't find anywhere else...

The exclusive version of Stroking The Lizard King, discovered near Montreal in 1992, is only available here and only for a very limited time...
Stories, observations, exclusive photography and artwork litter Stroking The Lizard King, a remarkable and bizarre compilation of what might have been...

Rock and roll, black forces and sexual magic at it's core, Stroking The Lizard King reveals the photos and artwork that many have mentioned but very few have ever seen...

The rumors, the innuendo and the stories that were never before published until now...

More than 40 years ago, can you believe it - a legend of rock and roll performance art and a celebrated poet died in a bathtub in Paris, France...

Or did he really die?

This incredible compilation, Stroking The Lizard King, isn't another crazy discussion about whether Jim Morrison is dead or alive - Instead this explosive limited release shocker, tells the erotic and mystical stories beyond the legend - And takes you way beyond the mere expression, rock and roll lifestyle...Revealing an artistry and vision that goes beyond your wildest dreams...

It's an adults only exploration in the known and unknown, with the Lizard King at the center and the dark eroticism that transcends reality inside this completely incredible exploration...

"Stroking The Lizard King is a completey psychedelic circus of images, sound and text...A compendium of madness and magical sexual eroticism that simply must be experienced..."

Published only once in 1999, we now resurrect the original with even more original content and more extreme than ever before...

It's a unique visual treat for anyone who is a die-hard fan or anyone that loves exploring psychedelic eroticism and sex magic at its most extreme and beautiful excess...

For anyone interested or obsessed with the legend of rock's original Dark God Of Sensuality, Jim Morrison, Stroking The Lizard King delivers...

Yes, Stroking The Lizard King is a full mind-bending multimedia experience and you'll get instant access to the completely MASSIVE PACKAGE in just minutes from now...

Take your experience beyond a mere e-book or boring video presentation because...
Stroking The Lizard King
was developed using an exclusive licence from HyperMedia Interactive to bring you the very best possible experience anywhere.
Discover and unlock exclusive features not available anywhere else and get hours and hours of enjoyment unique to this product. All with the magic and advanced digital features of HyperMedia Interactive.